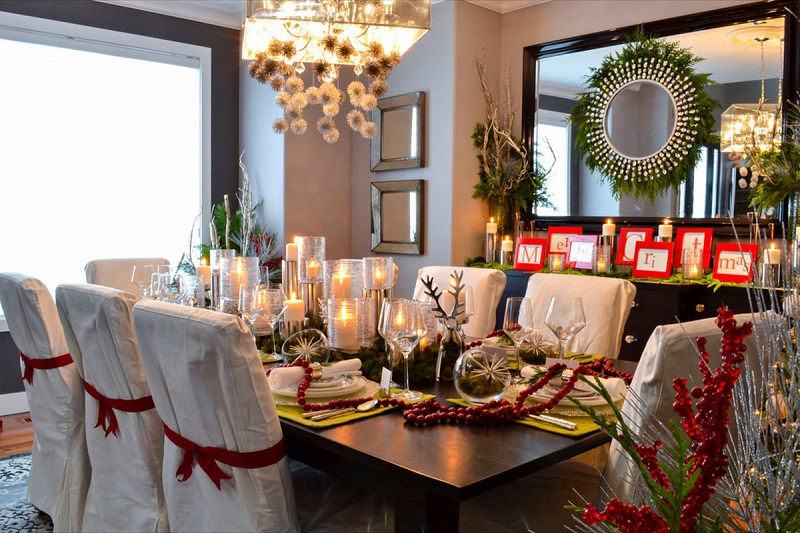 It's never really too early to plan for this year's Christmas. In fact, many people actually prepare for the next Christmas during summer; there are Christmas companies which put up super early Christmas sales for those of us who prefer to be equipped as early as before the middle of the year.
Let's face it, Christmas at home could get boring if it's done in the same manner every single year. Although some of us would prefer to stick with the traditional way our family celebrates it; it never hurts to incorporate something new to the table. Of course, this does not mean that we need to ditch the important traditional parts of Christmas; it's simply making the manner of celebrating it a bit more fresh and unique.
The Ideas
These series of lights are beautiful but they are so overused for the last many years. Perhaps, it's time to ditch this traditional Christmas decor and try out a new alternative such as Christmas projectors which are recently becoming trending.  
There are many option for these projectors; you may opt for a projector that projects snowflakes or if not, you can go for one that projects icons of reindeer or Santa's sleigh. These projectors even come in many different Christmas colors.
Simply choose from the best projectors something that suits your Christmas theme or personal/family preference well. Indeed, this will be a fresh sight in your home during the Holidays.
We're so great at wrapping the gifts but we've never really tried adorning them with Christmas ornaments. This way, we are igniting Christmas vibes at a much higher level. Furthermore, a specific theme, like plaid design,  for the Christmas gift wraps would also be an amazing idea.
If last year you went for a white Christmas, then go for a blue one this year. If you're a bit more adventurous, make use of super heroes theme or Harry Potter theme for this holiday. After all, there are no rules in adopting a theme as long as you, your family, and friends enjoy it.
Adorn the unexpected parts of your home.
Some of us never really think of adorning the table that much; but, honestly, it would be great to pretend that the dining table is a large gift—simply wrap it up like a gift. Moreover, hang some Santa Clauses in the bathroom area or use some garlands for your home's pillars, fences, roof, etc.
Replace pillow sheets, table runner, carpet, etc.
To complete the Christmas spirit of your home, make sure your living room area is well-fitted to the holidays. Go for a table runner that matches your Christmas theme and replace your throw pillow sheets with something that screams 'Christmas'.
This is something you should agree with your entire family since as a tradition, giving gifts is essential during this celebration. However, you may agree among your family and/or friends to skip giving each other gifts and instead, do a feeding event for those who experience holiday hunger or do other volunteer programs to help those who much less during this Christmas season.
The Bottom Line
Above are only a few fresh ideas for Christmas. The point is, don't be afraid to try out something new especially for this holiday season. Decorate your heart out according to your comfort and preference. 
Stay tuned in this site for more articles on tips and ideas.